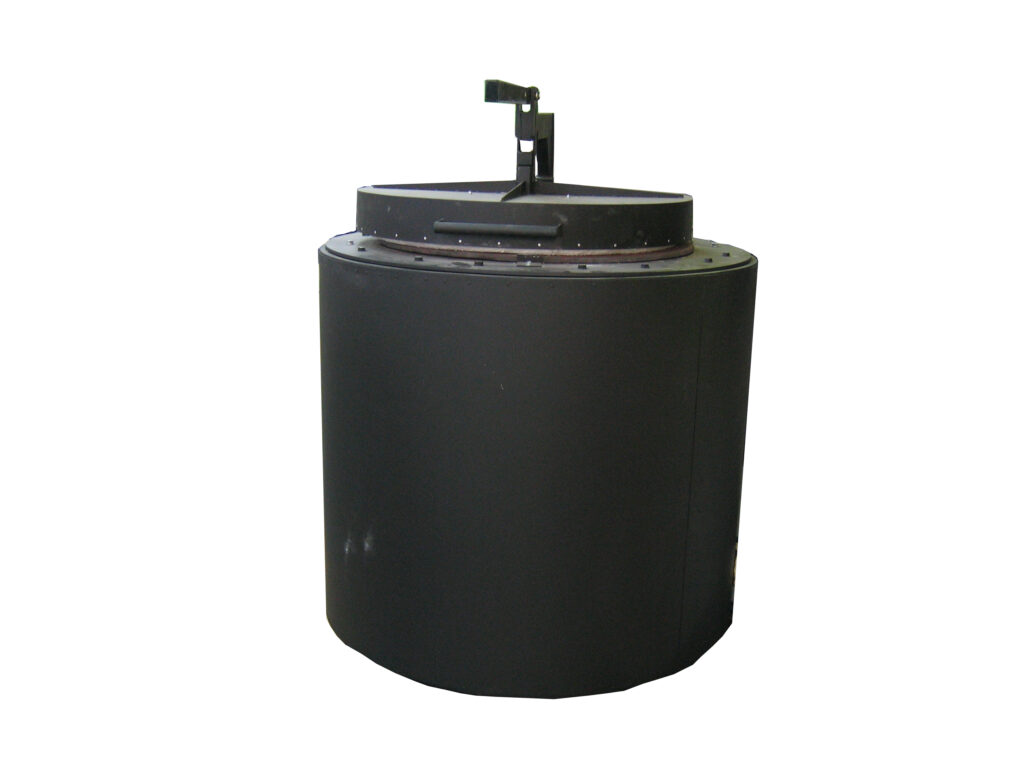 Our high temperature crucible melting furnaces are built from high-quality heat insulating materials and covered with a steel exterior. They are designed to be loaded through the top and closed with a lid. This line is most suitable for melting aluminium, zinc, copper, bronze, and other base metals in a crucible. The molten material can be released in case of an emergency through a ceramic tube mounted in the furnace bottom.
The chamber is made of thermal insulating blocks and bricks
Manually sealed lid
Heating elements in channels on ceramic tubes
Crucible heating all round
An emergency load release at the furnace bottom
Microprocessor heating controller
Protection against overheating
High-quality and environmentally friendly thermal insulation material
Low power consumption
Short heating time
High level of accuracy
Exterior painted with heat resistant paint
1 year warranty
Customized for your hot inovations
Innovative custom solutions and professional support for your needs in heat treatment processes.
Learn more