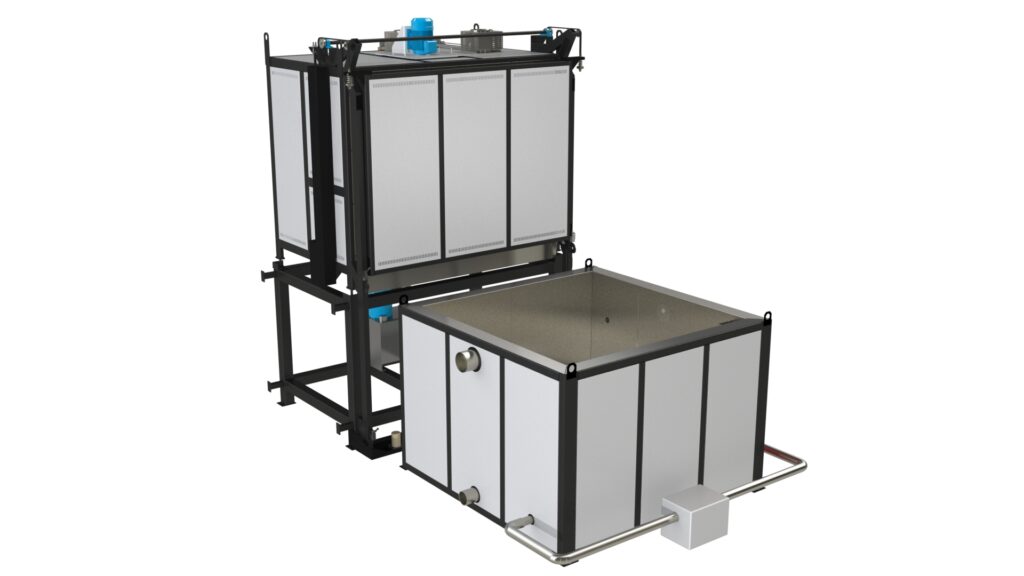 We can offer a separate or combined solution for hardening. Our quenching tank is designed to harden metal components. It can be used with various cooling agents, such as oil, water, or polymer substances to cool down metal components and also it can be fitted with a turning platform for raw material transfer from a furnace to the quenching tank. The whole solution can be combined together with multiple furnaces and quenching tanks for the whole process.
Pneumatic unloading and lifting mechanism
Vertical load transfer during cooling process
Tank interior is made from stainless steel
Exterior painted with powder paint (RAL 7035), black frame
Customized for your hot inovations
Innovative custom solutions and professional support for your needs in heat treatment processes.
Learn more